---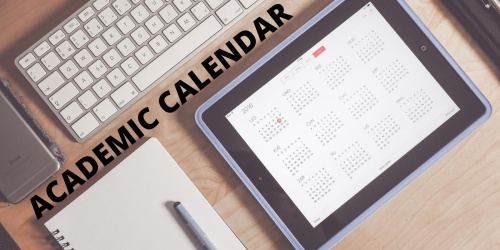 The calendar is defined in the Rector's Measure, stipulating the start dates of semesters, the university holiday schedule, and the end date of the academic year. The calendar also indicates the period during which students can enrol for course units provided by their faculty and other faculties.
The academic year is divided into two semesters (winter and summer) or into blocks. Each semester, year or block consists of teaching periods, examination periods and vacations.
The fall semester begins at the start of October and the summer semester in the middle of February. The number of teaching weeks and the length of the examination period are determined by faculty deans.
Academic year 2023/2024
Winter term
Orientation Week for Erasmus+ students winter term:
Winter term lectures:
Examination period: 15. 1. 2024 - 18. 2. 2024
Online enrollment to UK web aplication SIS
Christmas holidays - no lectures
Public holidays and others
Summer term
Orientation Week for Erasmus+ students summer term:
Summer term lectures:
Examination period: 27. 5. 2024 - 30. 6. 2024
Online enrollment to UK web aplication SIS
Public holidays and others