Before you come to study here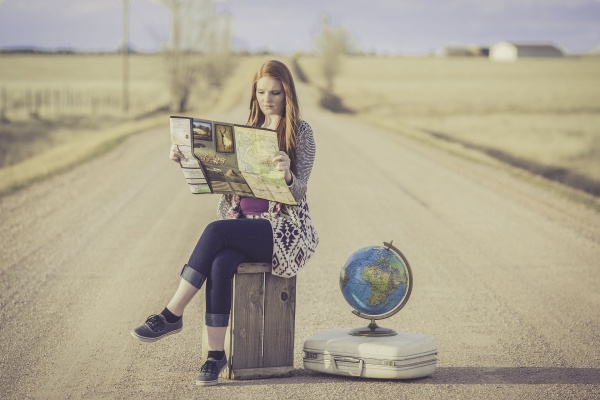 Before you come to study at Charles University, you will have to go through the necessary bureaucratic procedure. It's not really difficult, but please remember ALL the rules. To make it as easy and smooth as possible we shall take you through the individual steps of the procedure. In the end you shall have most of the forms you need to obtain all the necessary permits.
All you need is (in the following order):
1. to be nominated by your home university Erasmus+ coordinator (the coordinator sends nomination via email to erasmus@ruk.cuni.cz)
2. to fill in Charles University on-line registration
3. to print 2 documents generated by the on-line registration (Application Form + Learning Agreement) and get them stamped and signed by your Erasmus+ coordinator
4. to send the documents to Charles University per post or via email (please, only scanned version - we will not accept photos of the documents); fax delivery is no longer possible
DEADLINES
The absolutely final deadlines for nominations and submitting the online applications in our on-line registration are:
For winter semester: June 15th
For summer semester: October 31st
We will accept the printed applications (sent to us per post or via email) with your home university's confirmation (signature and/or stamp) always max. 15 days later (until June 30th or November 15th).
We strongly recommend that you submit and send your application sooner if at all possible.
If you require visa for your study stay at Charles University (anyone who is not citizen of EU or EFTA countries needs one for stays in the Czech Republic longer than 90 days), please, take into account that it usually takes 1 month to proceed your application on our end and the waiting time for a Czech visa is usually 35-65 days. You also need to make an appointment at the appropriate Czech Embassy or Czech Consulate in advance. Schengen Visas are not acknowledged for a period longer than 90 days, no matter any possible interruptions of your stay in the Czech Republic. The nomination and application deadlines for visa students are May 31st and October 15th.
CU Adaptation Course - know how, how to do it
Application Procedure
Step 1 – Nomination (contact your home university Erasmus coordinator)
If you wish to come to study at Charles University as an Erasmus student, your home university must officially nominate you. In the first instance, therefore, you must contact the ERASMUS coordinator at your home university.
Step 2 – On-line Registration
Please note that this is an obligatory process. If you have filled in the standard forms (on paper) without registering on-line we must ask that you still register on-line.
ON-LINE REGISTRATION is available at following website:
https://is.cuni.cz/webapps/erasmus/
Step 3 – Confirmation of Essential Forms
Confirmation of Essential Forms:Application Form + Learning Agreement
The printed out forms are to be checked and confirmed/signed by the relevant coordinators of your home university.
Remember that forms must be delivered in time. Your application cannot be accepted after the closing date for any reason whatsoever – please check the final deadlines above.
You may send the documents by means that provide you with proof of dispatch (registered post, express courier, etc.). We will however confirm the receipt of all application forms that have reached us through the European Office per post or via email. Please, note that we do not quarantee this service should you send the application to your future host faculty coordinator instead (which is also possible).
If your home university requires you to use their Erasmus+ forms or Erasmus without Papers forms instead of Charles University application forms, we can surely proceed these in the printed version (instead or together with our forms). We still require CU online registration, though, which must contain the same data as your home university paperwork. Nobody will be accepted if they have not submitted Charles University Erasmus online registration (step 2). Also, no Erasmus+ forms will be proceeded if they do not include your name in block letters on each page in upper right corner. There is no need for you to enter your name in block letters on each page of you application if you are using Charles University forms generated from the online registration system - they will include your name on each page automatically.
At present we are not using Erasmus without Papers application structure. We will confirm the paperwork created there in the pdf formate, if required - provided you have also submitted Charles University own Erasmus online registration.
Step 4 – Sending Documents
Send the forms either to the relevant faculty coordinator or to the European Office:
European Office
Charles University
Ovocný trh 3
116 36 Praha 1
Czech Republic
Please bear in mind that until the printed, signed and stamped forms are sent, you have not yet actually started the application process for your study exchange.
We shall confirm the AF (Application Form) and LA (Learning Agreement) and send the originals back to you together with a Letter of Admission and Accommodation Voucher 1-2 months before the start of the semester by post (visa students receive their documents earlier).
If you decide not to use the University accommodation we need you to inform us as soon as you have fixed your private accommodation.